Who is Shaylan007?
Shaylan is a known developer that works for Stylis Studios. He currently creates high quality weapons, maps, and props for Phantom Forces. He has been working with Litozinnamon since Call of Robloxia 5.
Awards Recieved
As of January, 16, 2016, he was nominated for Builder of the Year, however lost to Zomebody.
Does he have a Wikia account?
Yes, he does. He helped working on the Wiki on March 23, 2016 by posting weapon pictures for info boxes. You can check on his account here.
Some Weapons Skins Used by Shay
For some reason, Shay uses the
HAMR
and
HBAR
a lot.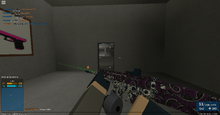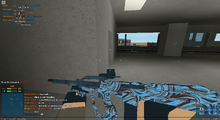 Trivia
Ad blocker interference detected!
Wikia is a free-to-use site that makes money from advertising. We have a modified experience for viewers using ad blockers

Wikia is not accessible if you've made further modifications. Remove the custom ad blocker rule(s) and the page will load as expected.